Write to our Frontline Staff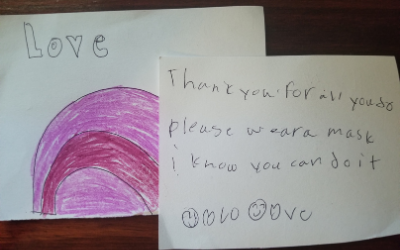 Write Notes for Frontline Mental Health Support
Our Therapists, Administrative Staff, and Board of Directors carry the burdens of our community each and every day.  Though their front line support may not be as visible, their work is essential to the mental health and well-being of our community.  We would welcome handwritten notes or gift cards for our staff to let each ACFS Team Member how much they are appreciated.
Notes or other items can be sent to our mailing address below:
Alliance Child & Family Solutions

P. O. Box 821277

N. Richland Hills, TX 76180
​We will then mail the encouraging words to our staff.  We appreciate you thinking of our ACFS Team through this act of kindness!