LIVE Panel with "PBS KIDS Talk About: Race and Racism"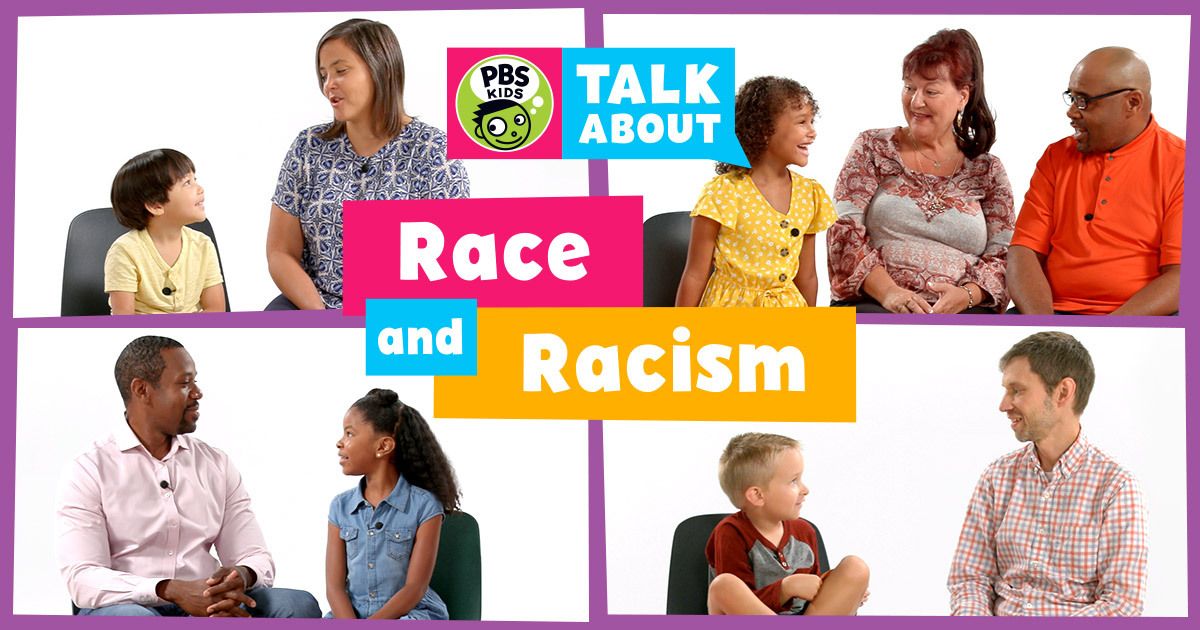 This LIVE Panel hosted in response to the special "PBS KIDS Talk About: Race and Racism" will feature:
- Dr. Brian J. Dixon (Board Member of ACFS, Child & Adolescent Psychiatrist, Founder of Mindful / formerly Progressive Psychiatry, and Chair & CEO for Together Forward 501c4);
- Jen Sarduy (President and Co-Founder of Re+Birth Equity Alliance);
- Camille Davis Hayes, Psy.D. (Director of Operations for Alliance Child & Family Solutions); and
- Anastasia "Stas" Taylor, MSSW, LCSW-S (Founder & CEO of Alliance Child & Family Solutions).
MORE ABOUT THE SPECIAL:
PBS Kids is hosting a new special, "PBS KIDS Talk About: Race and Racism," premiering October 9. The half-hour program will feature authentic conversations between real children and their parents, and will include content from PBS KIDS series DANIEL TIGER'S NEIGHBORHOOD, ARTHUR and XAVIER RIDDLE AND THE SECRET MUSEUM. The show will feature kids and their parents talking about race and racial justice-related topics in an age-appropriate way, such as noticing differences in race, understanding what racism can look like, and embracing the role we all have to play in standing up for ourselves and each other -- offering viewers ideas to build on as they continue these important conversations at home. The special will debut as part of PBS KIDS Family Night on the PBS KIDS 24/7 channel, and will also be available on PBS stations nationwide (check local listings), and streaming on pbskids.org, the PBS KIDS Video app and on PBS KIDS' Facebook, YouTube, and Instagram. Read more at: https://www.pbs.org/about/about-pbs/blogs/news/new-pbs-kids-talk-about-race-and-racism-special-to-debut-on-october-9/ and https://www.pbs.org/parents/talking-about-racism
MORE ABOUT THE SPEAKERS:
Dr. Brian J. Dixon
BIO: A philanthropist and Psychiatrist, Dr. Dixon advocates for the total health and well-being of children, adults, and families while contributing to the fields of socioeconomic justice and education. His strength is creative collaborations that challenge unhelpful social structures by offering thoughtful solutions that are scalable and transparent.
Jen Sarduy
BIO: Jen Sarduy is a black woman, parent, spouse, and community organizer. She is also the President and Co-Founder of Re+Birth Equity Alliance, a non-profit organization that aims to build bridges in the interest of achieving birth justice across Texas. In addition, Jen works as a Communications Manager at Harm Reduction Coalition.
Camille Davis Hayes, Psy.D.
BIO: Camille lives in Desoto with her husband, children, two dogs, cat (who is part bobcat), and pet tortoise. She is an avid reader and enjoys spending time with her family taking walks, bike riding, and hiking. Originally from Milwaukee, Wisconsin, Camille has an extensive background in mental health but has taken some time to raise her family. She is eager to assist the families and individuals seeking services from ACFS.
Anastasia "Stas" Taylor, MSSW, LCSW-S
BIO: Anastasia is a bilingual Licensed Clinical Social Worker – Supervisor (LCSW-S) who actively provides therapy services in addition to running her agency. She is passionate about working with individuals from diverse backgrounds as she is part of a mixed-race blended family with two bonus kiddos (and now two grandchildren), two children adopted from foster care, and one biological daughter. Two of Anastasia's children are also on the Autism Spectrum so she is both personally and professionally aware of the many challenges families face with their unique struggles and strengths.