ACFS Team Halloween Contest - Public Vote Needed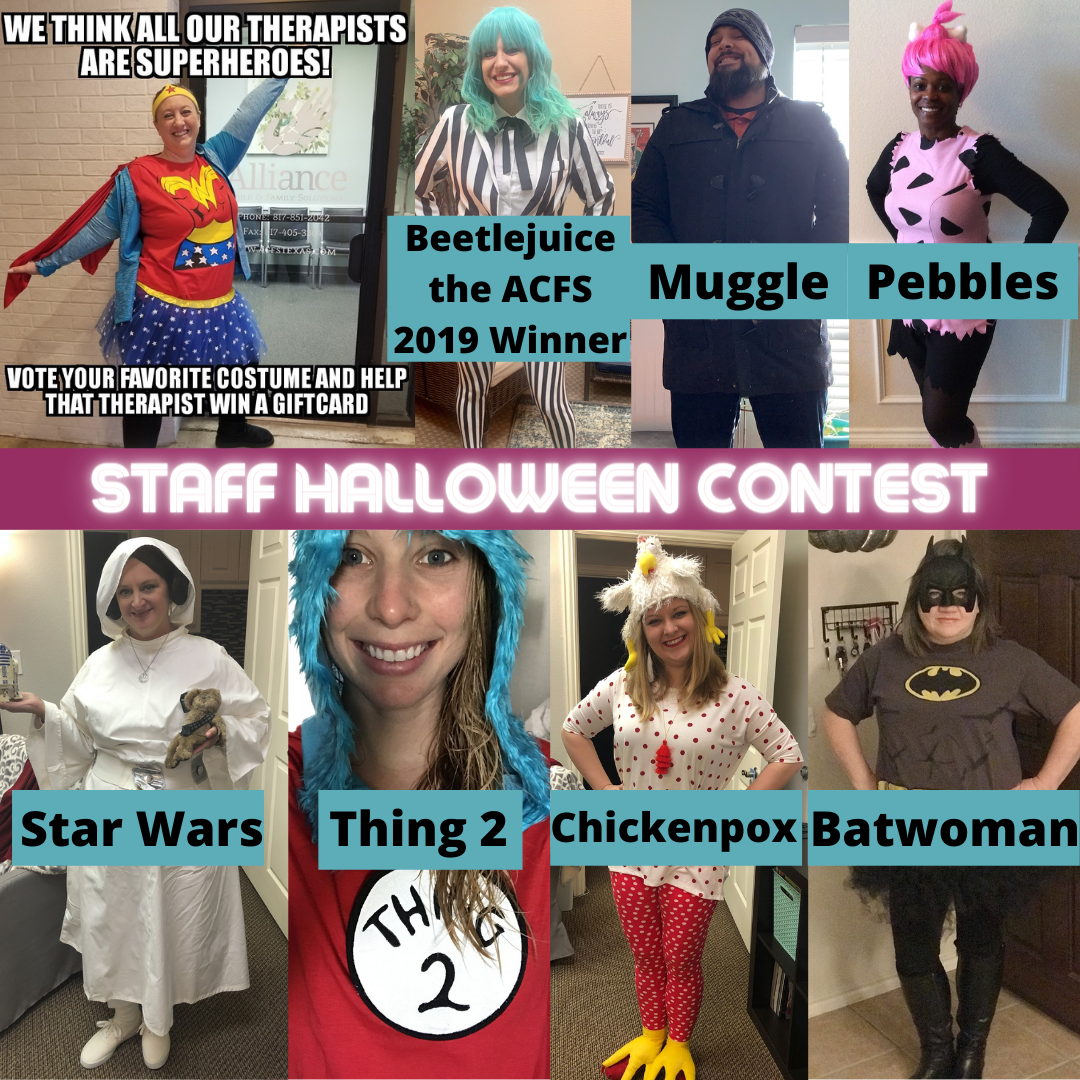 WE NEED YOUR HELP - Our ACFS Team will be competing for the prize of BEST DRESSED in our 2-day Halloween Competition.
Pictures will be posted the morning of Friday, October 30, 2020 with voting all day Friday and Saturday. To vote, you must like our page, share, and comment on the photo you think should win!
Winning ACFS Team Members will be announced on Monday, November 2nd (there may or may not be gift cards involved for the winner so the stakes are definitely high!)