Mental Health, Law Enforcement, & People of Color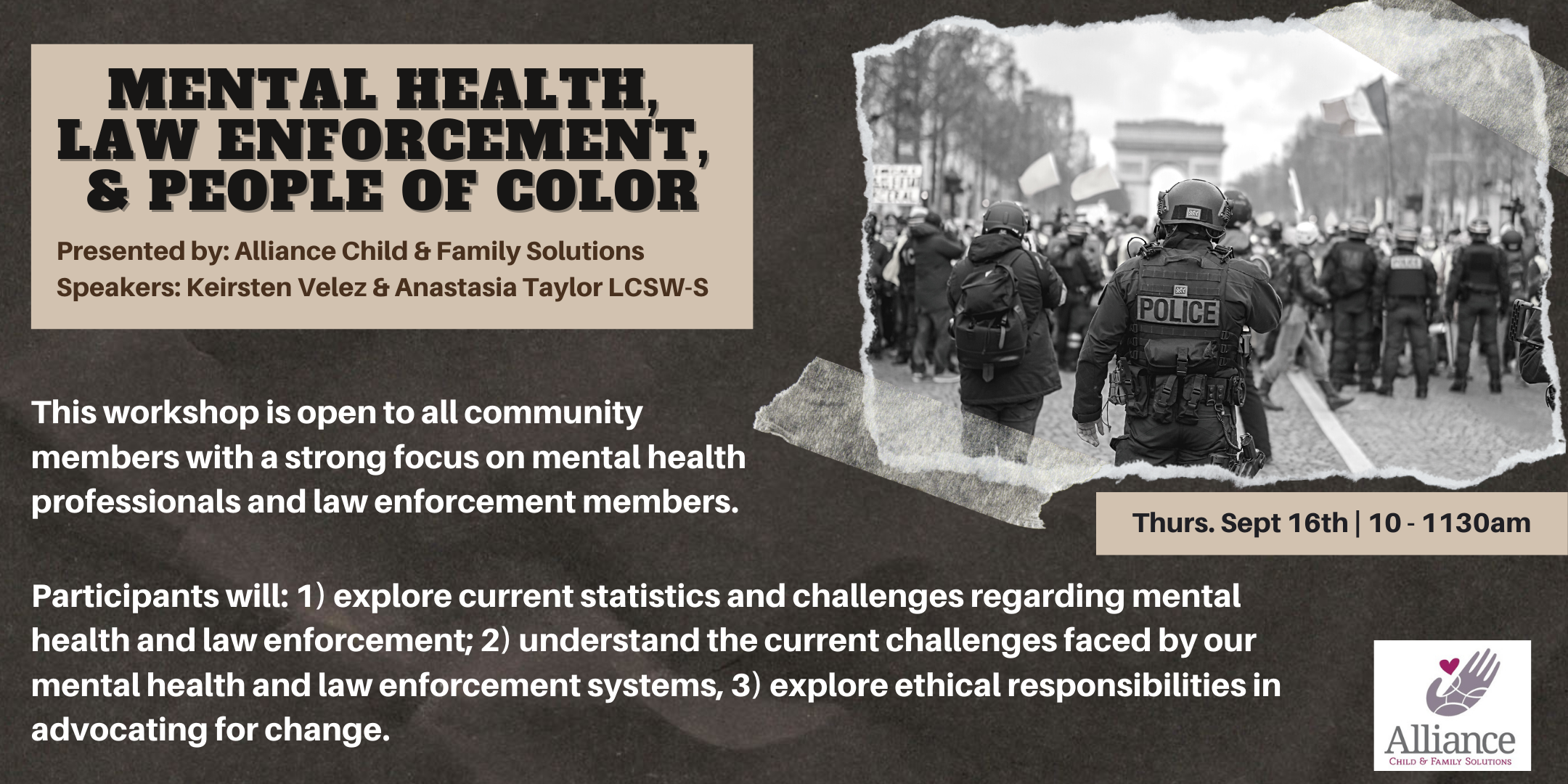 Presented by: Alliance Child & Family Solutions
Speakers: Keirsten Velez & Anastasia Taylor LCSW-S
This workshop is open to all community members with a strong focus on mental health professionals and law enforcement members.
A study by the Treatment Advocacy Center reported: "Numbering fewer than 1 in 50 U.S. adults, individuals with untreated severe mental illness are involved in at least 1 in 4 and as many as half of all fatal police shootings." With numbers this significant, we must come together as a community to:
- Explore current statistics and challenges regarding mental health and law enforcement;
- Understand the current challenges faced by our mental health and law enforcement systems,
- Explore ethical responsibilities in advocating for change.
This workshop is FREE and open to all community members. CEU Credit is available for a small fee of $15 which supports free and reduced cost counseling for community members. Providers wishing to receive continuing education credit must be present for the entirety of the presentation and complete an online post-quiz to receive the 1.0 Hour CEU Credit for Texas Social Workers, Professional Counselors, and Marriage and Family Therapists.