Mike Russell, LPC - Associate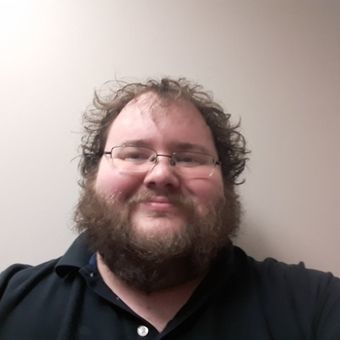 Education
Bachelor of Science in Psychology - Tarleton State University
Master of Science in Counseling (Child/Play track) - University of North Texas
Experience
MHMR Services Coordination for persons with intellectual disability
Student Counselor at the University of North Texas Counseling and Human Development Center
Intern Counselor with Alliance Child and Family Solutions
Specialties/Areas of Focus
Mike specializes in Child/Play therapy, working with children and their families through the child's natural language of play. He believes in the power of play for both children and adults, and the wide benefits play can provide to our physical and emotional health.
Mike is trained in several other forms of expressive therapy and enjoys offering different avenues of self-exploration in the therapy room to help clients engage with their thoughts, feelings, and inner worlds, especially those that are hidden or hard to let out.
About Mike
Mike graduated with a degree in Psychology in 2012, after which he worked at as a Services Coordinator at a local behavioral health center in North Texas. There he gained experience working beside a wide variety of mental health professionals including social workers, counselors, and psychiatrists while working with clients of many different ages and health concerns. Using these experiences to hone his own path he entered the counseling program at the University of North Texas, the home of the Center for Play Therapy, where he combined his love of people and play in the Child/Play therapy specialization. During his final year of graduate school Mike was one of the first intern counselors at ACFS and has returned post-graduation as an associate counselor. Mike works from the Existential-Humanistic school of counseling, which fosters deeper self-awareness, emphasizes the uniqueness of each individual, and emboldens the ability to choose one's own path in the face of life's challenges. He is a calm, thoughtful presence who believes in fostering the unique potential of every person and encourages everyone to find a little more playtime along the way.