Kali McDonald, LMFT-S, LPC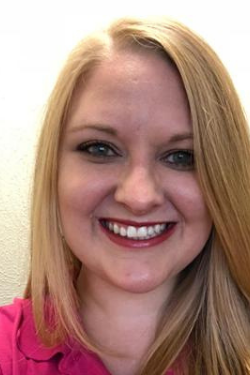 Kali McDonald, LMFT-S, LPC - Clinical Therapist in Medicaid Subcontractor Program
Education
Masters of Science in Marriage & Family Therapy

Texas Wesleyan University (2015)

​​Bachelors of Arts in Psychology

Texas State University (2012)​
Professional Experience
2018 - Present: Alliance Child & Family Solutions, Therapist
2016 - 2019: The Art Station, Therapist
2015 - 2016: Mesa Springs Innovations, Clinical Therapist
2014 - 2015: The Art Station, Practicum Student Therapist
2013 - 2014: Sundance Behavioral Hospital, Education Coordinator
Areas of Treatment
Kali is a Tarrant County native and thinks DFW is the best place to call home. Kali graduated from Texas State University in 2012 with a B.A. in Psychology, then graduated from Texas Wesleyan University in 2015 with a M.S. in Marriage and Family Therapy. Kali has worked with a broad range of populations and issues, as well as various levels of care from individual and family counseling to inpatient facilities. Kali completed her year-long graduate internship at a local art therapy agency and then returned to work for the same agency for over two years and enjoys utilizing therapeutic art directives in her practice with clients.  Kali has also worked at a partial hospitalization program with teens and enjoys helping adolescents navigate the unique challenges that their stage in life often brings.
Kali is passionate about working collaboratively with her clients in a solution-focused mindset to accomplish their goals and potential. Kali believes in the importance of viewing problems systemically and emphasizing the client's personal values and strengths to accomplish lasting change. She helps clients to search for times when they were able to defeat their problems and create a new life for themselves based on their successes. She frequently implements concepts of artistic expression and exploration to discover alternate ways of processing identified issues.
Kali focuses her therapy sessions on meeting the client where they are at in their life and helping them find creative solutions to accomplish their goals. Kali also works with couples, helping them work together to reach the best version of themselves both within, and independent of their relationships. Kali is passionate about helping her clients discover new possibilities within themselves, and nurture strengths that are often forgotten so they can live the life they want for themselves. 
Kali will only be seeing Clients with Medicaid on a Part-Time Basis in an effort to expand our community reach.